An ALDI customer took to Facebook to slam fellow shoppers as she spotted a major mess in the shelves.
"I don't know what kind of human did this," the frustrated mother wrote in the ALDI Mum's Facebook page, and added two photos to show the "upsetting" scene.
The pictures showed a pile of boxes of glad wrap ripped open and the cling film unravelled, along with boxes of ziploc bags that had been opened with bags removed from each packet.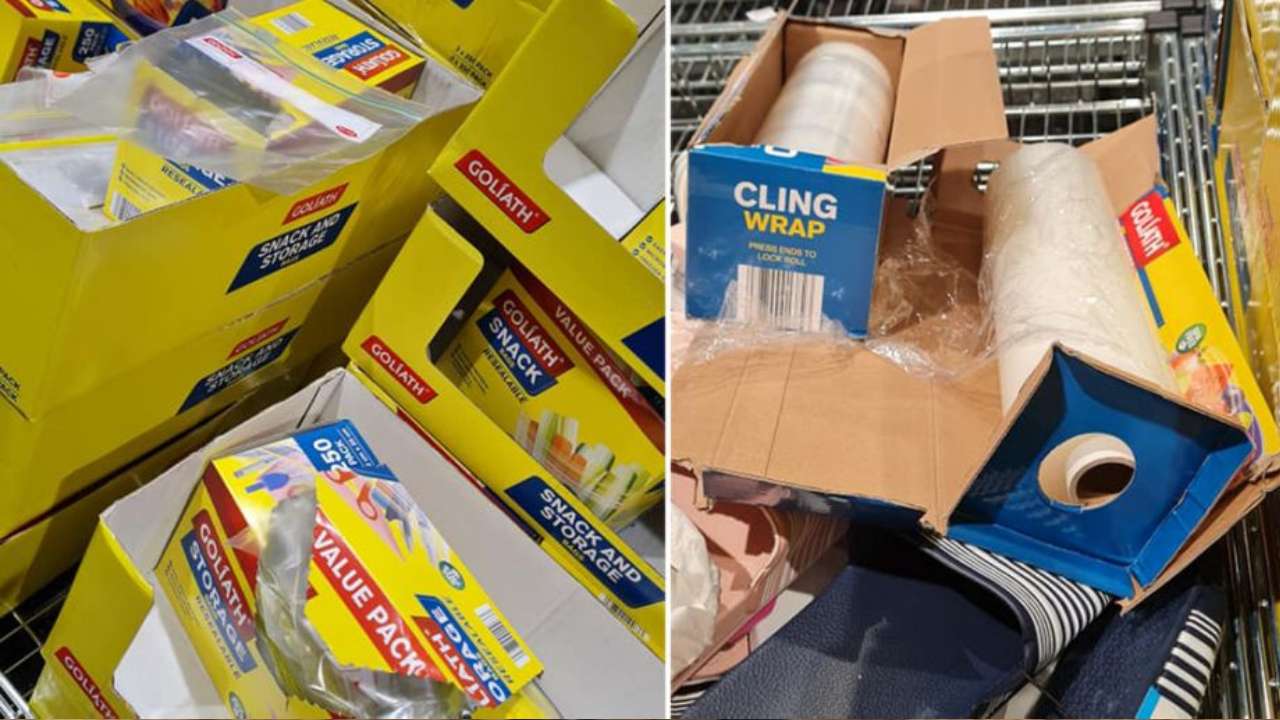 "What did they expect to see from cling wrap boxes til they had to rip it apart and also why open the sandwich bag boxes as the measurements are written on the packaging," she said.
"They didn't think what they did cost Aldi and the employee time and money."
A number of other shoppers took to the comments to share what they themselves had witnessed as a result of horrible shopping habits.
"Someone had ripped open a tv the other day, why?" one user wrote.
Another person commented: "I've seen women ripping tags off bags (that didn't hinder opening them to look inside) or yanking stuff out of boxes that's clearly marked on the outside. It's especially bad on special buys days and nothing seems to be off limits."
"It seems to be an ALDI culture. I don't see this at other stores but always at ALDI," a third shopper wrote.
Other people revealed they had bought items and taken them home only to find parts were missing.
"They still have a heap of reusable nappies and swimmers which I would buy BUT the parents have opened every single box and they're all over the place," one person said.
"What s***s me, is when the morons rip open boxes or packs, then they put it back and get an unopened undamaged pack!" a second shopper wrote.
This article originally appeared on Over60.