Ash Barty is still on cloud nine after taking out the Wimbledon championship last weekend at 25 years of age.
The star may be known as scintillating and calculated on the court, but off the court – Barty is an entirely different person.
Now, in a startling interview on live TV, tennis legend Martina Navratilova has gone so far as to show an extra special level of love and admiration for the Aussie tennis champ by claiming she plans to name her first child after her.
Navratilova is a nine-time Wimbledon champion herself, and has closely watched Barty's games, including her victory over Karolina Pliskova at Wimbledon.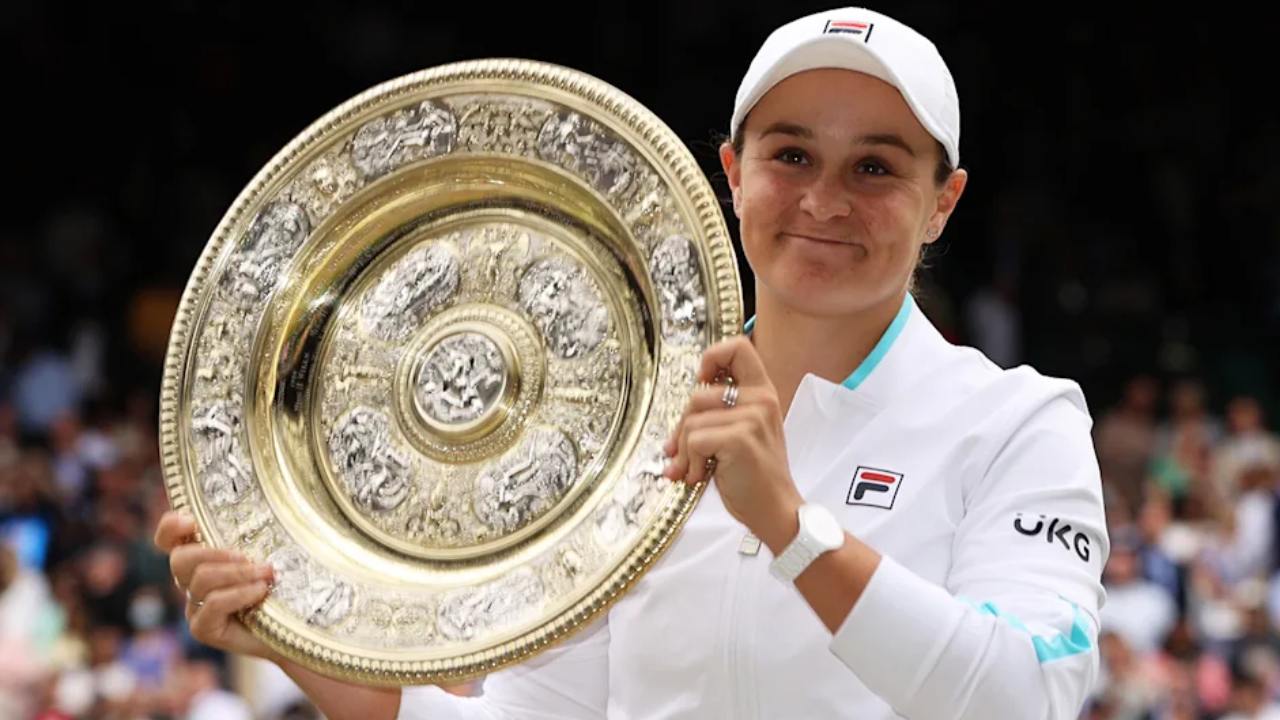 "If I had a kid, I would name her – or him – Ash! Because she's the real deal!" she said.
"I want to congratulate Ash Barty, who is a fantastic ambassador for our sport.
"She's a role model through and through."
The American star went on to say that Barty will no doubt take out several more grand slams, and even claimed the Australian could have claimed the crown at the recent French Open if an injury had not interrupted her.
"The possibility's definitely there. She should be a triple champion already [after the hip injury at the French Open cost her the chance to compete when she was in top form]," she said.
"Grass favours the athlete – and Ash Barty is certainly that, she's shown that the last few years.
"She's got 10 good years in her. Great years, hopefully."
When Barty was asked by reporters what she thought of Navratilova's kind words, the star couldn't help but blush.
"Around the world you are respected as a humble, kind and very nice person," the journalist said.
"How important is it for you to be a very good human being along with top class tennis player?"
"I think I've just tried to live by my values that my parents instilled in me. I mean, it's more important to be a good person than it is a good tennis player," she said.
"Being able to learn from my parents and my siblings, my family, was a massive part of my upbringing.
"I think being a good human being is absolutely my priority every single day."
Barty went on to say that playing on the court has changed her dramatically.
"I think over the past fortnight, I've had massive, massive amounts of growth. Even the last fortnight I think I've grown as a person," she said.
"I've certainly been able to use my experience as a tennis player to get me through some tough matches this week.
"I felt like I was able to get better and better with each match and trust myself more and more each and every time I stood out on the court."
This article originally appeared on Over60.