A pair of pink tracksuit pants from Kmart have caught shoppers attention as the baggy crotch area apparently looks like female genitalia.
The photo was shared on the Kmart Hacks & Decor Facebook page, which caught the attention of thousands.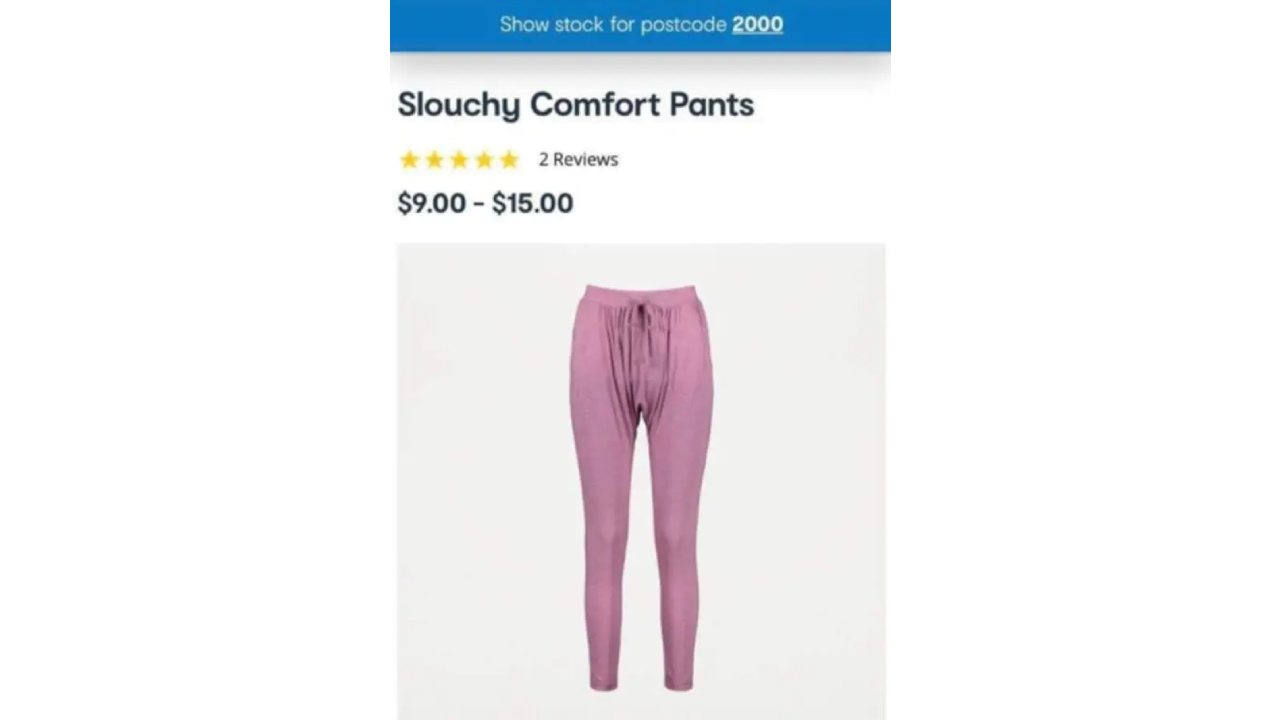 "What were they thinking?! Didn't anyone at Kmart notice this?" one person joked.Another said: "I prefer to wear my vagina on the inside of my pants thanks."
While a third wrote: "This puts a new spin on 'leaving nothing to the imagination."
There were more than 800 comments joking about the pants, but some had purchased them before seeing the resemblance.
"Didn't see this! But bought these in-store today and not even kidding they are so soft and comfy!" one said.
Another added: "But they are actually comfy as! Hope my f**** does not look like that in them though!"
The unwanted attention has reportedly made its way to Kmart as well due to the retailer updating their website to only offer three colours: striped, white striped and midnight.
Photo credits: Kmart
This article originally appeared on Over60.