Sky News host Alan Jones has slammed the Australian government for their coronavirus response, saying it has been "disproportionate from day one".
Jones particularly raised the issue of the government's treatment of Australians overseas, calling it a "stain on the Morrison Government."
"Unlike those in Canberra, we on this program have not forgotten the 35,000 stranded Australians who are barred from their own country," he said.
"There are grounded planes at airports right around the country. Why can't the Federal Government commission these planes and have all those bureaucrats, who enjoy big salaries, establish a strategy, urgently, to collect our fellow Australians from overseas?
"The Department of Foreign Affairs and Trade had 35,000 Australians register their interest to return to Australia but, still, nothing has been actioned by government. Around 5,000 of those registered are classified as vulnerable.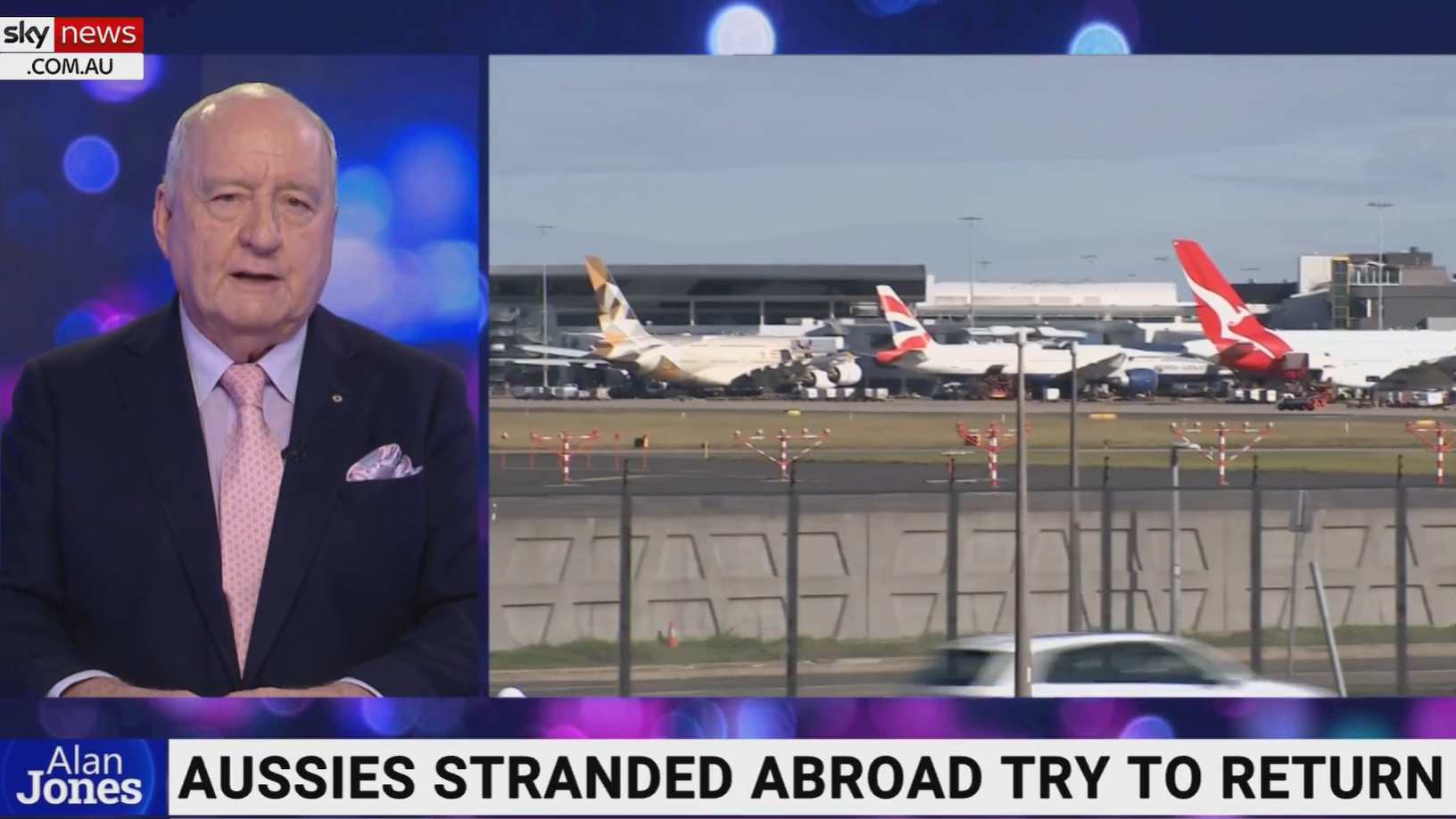 "The government sets a limit on those allowed into the country. It is currently 6,000 a week. Therefore, when it comes to airlines, they are forced to limit their capacity.
"This leads to inflated ticket prices – basically extortion – where Australians are priced out and bumped off flights because non-citizens are willing to pay the price of both the travel and the quarantine."
Last week, the Sky News host came after the government for not doing a "good enough" job to rescue stranded Aussies overseas.
"The government's defence is that it has provided $29 million to fund 3,900 Australians coming home, despite 5,000 being assessed as vulnerable," Mr Jones said.
"But there are Qantas and Virgin planes parked all over Australian airports, empty.
"We seem to have money for everything, rent them, hire them, bring Australians home."
This article originally appeared on Over60.